Partners
European Commission
In 2021, 7 new routes were created thanks to the support of the European Commission - Hradec Králové, Pardubice, Třebíč, České Budějovice, Kroměříž, Klatovy. In Prague, a route about the European Space Agency EUSPA was created.
Representation of the European Commission in the Czech Republic.
CEZ Foundation
Thanks to the financial support of the CEZ Foundation, a series of five routes about inventors and five routes located in locations with technical monuments were created in 2018. These routes are: Brno - The Hunt for Edison, Hoslovice - The Silence of the Harants, Hulvaldy - The Presidential Crash, Pardubice - The Fall of the First Aviator, Plasy - Santini's Bad Dream, Plzeň - The Arch to Paris, Potštejn - The Robber's Fall, Stříbro - The Stříbro Cable Car, Tasice - The Gestapo in the Glassworks, Znojmo - The Prussian Payment, Znojmo Přímětice - The Weather Machine.
Czech Tourism
Czech Tourism is a partner of the following routes - Jičín, Mnichovo Hradiště, Liberec, Prague - Valdštejn Palace, Frýdlant, Hrubá Skála, Heřmanice and Bělá pod Bezdězem.
Other partners
If you have any questions about cooperation, please contact us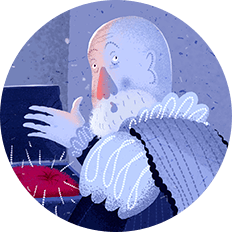 Dalibor Naar
Tripeduca s. r. o.
Provides technology solutions and business Thámova 16, 180 00 Praha 8 +420 724 611 338 [email protected]